You'd look snazzier in shades from Tumbleweed:
This is entry for me so the competition is steep. ;)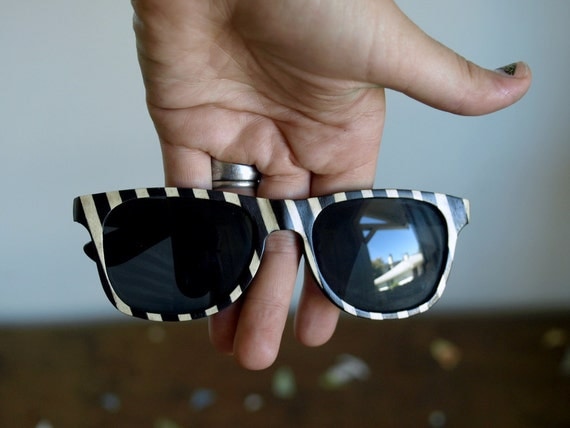 These
Peewee Herman Inspired Wooden Sunglasses are my fave.
Have a lovely Thursday. I'm pretty ready for it to be Friday. Matt's had secrets in the works this week, since our anni was last Sunday. I'm supposed to stay out of the house until 7ish tomorrow. Can't wait to see what he has planned.