Having a bad day? You should ask yourself,
what do you love about yourself
? You'll probably be amazed with what you come up with. And if you don't come up with a few good things then email Lacy or me or maybe take Not that Kind of Girl's
survey
via Yes & Yes. You have the answers you just need to uncover them.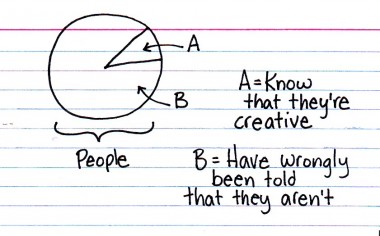 I
love
Shanna Murray's work.
This one
supports
ShelterBox
who provides assistance in Japan and other places in need.
And others with link love.
http://www.puglypixel.com/2011/04/15
.
http://daintysquid.blogspot.com/2011/04/ff-1001.html
.
http://brightbazaar.blogspot.com/2011/04/sundays-bright-links_17.html